Pennsylvania State USBC
Pepsi Youth Bowling Championships
This tournament has awarded over $1.4 million dollars in scholarships since it's inception. The 2020-2021 Pepsi Youth Bowling Championships will again continue that tradition as an estimated $65,000 will be awarded this year between the District Level and State Finals competitions. This tournament is step ladder format with bowlers beginning qualifying at the league level. Bowlers will advance from league level to District Competition in the State's Ten Districts. Bowlers will qualify for the State Finals through the District Events. Complete rules and information can be found on this and other pages.
---
Pepsi Youth Bowling Championships Tournament Director
Jay Daryman
809 Nightlight Dr
York PA 17402
Phone: 717-757-2860
email: jdaryman@bowlpa.com
---
Tournament Information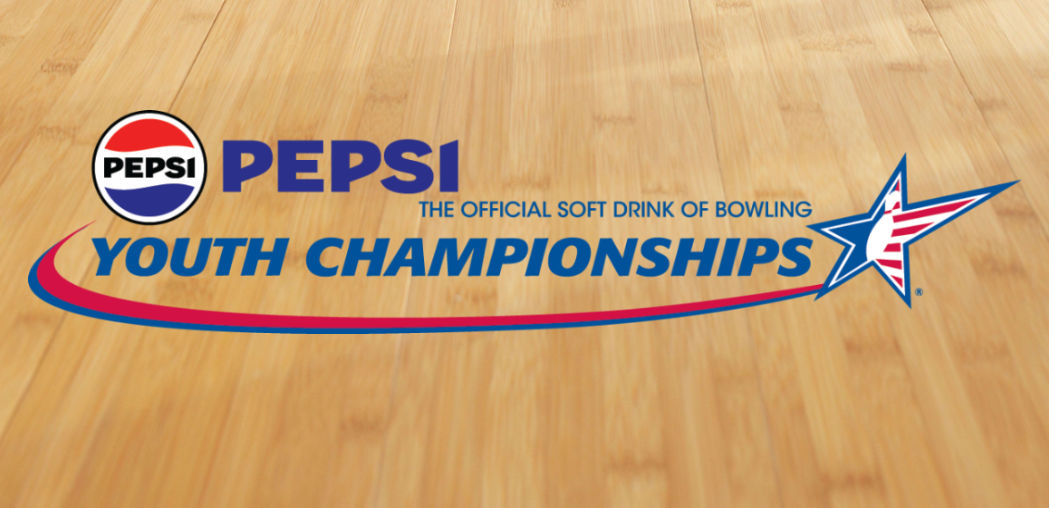 Tournament Handbook
Handbook Entry Form (PDF Fill in)
District Schedule


What District is my center in?
If the center is not listed or there is updated information to provide, please contact the Tournament Director.
Use the search below to find your District.

Center
City
District
222 Dutch Lanes
Ephrata
7
422 Limerick Bowl
Limerick
7
ABC Lanes
Williamsport
5
ABC Lanes East
Harrisburg
7
ABC North Lanes
Harrisburg
7
ABC West Lanes
Mechanicsburg
7
Alpine Lanes
Washington
3
American Legion Post #44
Northumberland
6
AMF Bristol Pike Lanes
Croydon
10
AMF Conchester Lanes
Boothwyn
10
AMF Mt Lebanon Lanes
Pittsburgh
3
AMF Noble Manor Lanes
Pittsburgh
3
Arnolds Bowling & Bistro
Phoenixville
10
Arsenal Bowling Lanes
Pittsburgh
3
Back Mountain Bowl
Dallas
8
Baden Bowl
Baden
2
Bath American Legion
Bath
9
Beaver Falls Turners Club
Beaver Falls
2
Beaver Valley Bowl
Rochester
2
Bedford Elks Bowling Center
Bedford
3
Bellefonte Lanes
Bellefonte
6
Belmont II
Butler
2
Bentleyville Lanes
Bentleyville
3
Best Bowl
Selinsgrove
6
Blue Valley Lanes
Wind Gap
9
Bolivar Lanes
Bolivar
3
Bowl

Valley Lanes
Elizabethville
7
Bowl A Rena
Jeanette
3
Bowl Aire Lanes
Corry
1
Bowl-Arena
W Hazleton
8
Bowlaway Lanes
Sheffield
1
Bowling Palace
Downingtown
10
Brookville Lanes
Brookville
4
Brotherhood Of St Joseph
North East
1
Bruin Lanes
St Petersburg
2
Brunswick 51 Zone
Belle Vernon
3
Brunswick Playmor Bowl
Pittsburgh
3
Brunswick Zone - Feasterville
Feasterville
10
Buffalo Street Lanes LLC
Franklin
1
Byllye Lanes
Bradford
4
C M F Club
St Marys
4
C Y M A Club
St Marys
4
Cain's Lanes
Manheim
7
Canton Lanes
Canton
5
Cascade Club
Erie
1
Casoni's Lanes
Sutersville
3
Celebrity Bowl
Greenville
2
Center Lanes
Aliquippa
2
Chacko's Family Bowling Center
Wilkes-Barre
8
City Bowling Center
Connellsville
3
Clearfield Lanes
Clearfield
4
Clearview Lanes
Mt Joy
7
Clinton Lanes
Flemington
5
Cochranton Lanes
Cochranton
1
Colonial Lanes
New Castle
2
Colonial-Berks Lanes
Sinking Springs
7
Colony Park Lanes North
York
7
Coplay Saengerbund
Coplay
9
Coral Lanes
W Mifflin
3
Crafton Ingram Lanes
Pittsburgh
3
Cypress Lanes
Lehighton
9
CYS Club
Erie
1
Danville Moose #1133
Danville
6
Deer Lakes Bowl
Cheswick
2
Delmor Lanes
Morrisville
10
Derry-Ukes Lanes
Derry
3
Du Bois Lanes, Inc.
Du Bois
4
Earl Bowl Lanes, Earlington
Earlington
9
Earl Bowl Quakertown
Quakertown
9
East Greenville Fire Lanes
East Greenville
7
East Lincoln Lanes
York
7
Eastland Bowl
ERIE
1
Eastway Lanes
Erie
1
Edgewood Bowl
Gettysburg
7
Elko & Sons Lanes
Dupont
8
Enix Lanes
Homestead
3
Export Moose Bowling Lanes
Export
3
F.O.Eagles #472
Lebanon
7
Fair Oaks Lanes
FAIR OAKS
2
Fairbanks Bowling Center
Fairbanks
3
Falcon Lanes
Ford City
2
Family Bowlaway Fun Center
Butler
2
Faxon Lanes
Williamsport
5
Frank Gearhart Lanes
Altoona
3
Franklin Home Association
Allentown
9
Fraternal Order of Eagles 1299
Carlisle
7
Fredericksburg Recreation Ctr
Fredericksburg
7
Fritz's Lanes
Lehighton
9
Goodwill Beneficial Assoc
Reading
7
Goodwill Lanes
Myerstown
7
Greengarden Lanes
Erie
1
Groundhog Lanes
Punxsutawney
8
Grove City Bowlodrome
Grove City
2
Haja Lanes
Palmerton
9
Haja Rose Bowl
Allentown
9
Hampton Lanes
Northampton
9
Hanover Bowling Centre
Hanover
7
Harvest Moon Bowling Lanes
Linden
5
Herminie V F W Post #8427
Hermine
3
High Rollers Bowling Center
Gallitzin
3
Hillview Lanes
Greensburg
3
Holiday Bowl
Altoona
3
Holiday Bowl
Huntingdon
6
Hungarian Club
Palmerton
9
Huntsman Bowling Lanes
Martinsburg
3
Idle Hours North
Scranton
8
Idle Hours South
Scranton
8
Imperial Lanes
Milton
6
Indiana Eagles #1468 Lanes
Indiana
3
Indiana Elks #931
Indiana
3
J & J Lanes
Mercer
2
Jay Lanes Inc
Douglassville
7
Jireh Lanes
Kersey
4
Johnsonburg Elks
Johnsonburg
4
Jordan Lanes
Whitehall
9
Kane Elks #329
Kane
4
Kennedy Lanes
McKees Rocks
3
Keystone Fire Company
Boyerton
7
King Lanes
Kittanning
2
Kutztown Fire Co 1 Lanes
Kutztown
7
Lake City Lanes
Lake City
1
Lake View Lanes
Ebensburg
3
Lakeside Lanes
Conneaut Lake
1
Laser Alleys FFC
York
7
Legacy Lanes Inc
Pittsburgh
3
Leisure Lanes
Lancaster
7
Levittown Lanes
Levittown
10
Lewisburg Lanes
Lewisburg
6
Lewistown Lanes
Lewistown
6
Lewistown Moose Family Fun Ctr
Lewistown
6
Ligonier Lanes
Ligonier
3
Lin Van Lanes
Titusville
1
Lincoln Lanes
Latrobe
3
Lincoln Lanes
Chambersburg
7
Lion Bowl
Red Lion
7
Lokay Lanes
Monroeville
3
Lost Lanes
Cambridge Springs
1
Lyceum
Marianna
3
Mac Dade Bowl
Holmes
10
Main Bowling Center
Greensburg
3
Manor Lanes
Hopwood
3
Maple Lanes
Mansfield
5
Mars Lanes
Mars
2
Meadow Lanes
Washington
3
Meridian Lanes
Butler
2
Midway Bowling Center
Carlisle
7
Midway Lanes
Danville
6
Millvale Lanes
Pittsburgh
3
Miracle Lanes
Monroeville
3
Modern Lanes
Exeter
8
Mohawk Lanes
Indiana
3
Monaca Turners Club
Monaca
2
Morrisville Lanes
Morrisville
10
Mountainhome Bowling Center
Cresco
8
Mt Joy Lanes
Knox
1
Mystic Lanes
Valencia
2
National Sokol Hall
Bethlehem
9
Nellie Fox Bowl
Chambersburg
7
Nesbit's Lanes Inc.
Plum
3
New Great Valley Lanes
N Versailles
3
Ney's Bowling Center
Mifflintown
6
North East Bowling Lanes
North East
1
North Versailles Bowling Center
N Versailles
3
Northland Bowl
State College
6
Norwin Bowl
N Huntington
3
Oley Fire Co
Oley
7
Olympic Lanes
St Marys
4
Our Town Alley
Norristown
10
P.E.P. Bowl
Philadelphia
10
Palmyra Bowling Center
Palmyra
7
Paradise Island Bowl
Neville Island
3
Parkway Lanes
Allentown
9
Penndel Bowling Center
Penndel
10
Perry Park Lanes
Pittsburgh
3
Pike Lanes
Southampton
10
Pine Lanes
Pine Grove
9
Pines Plaza Lanes
Pittsburgh
2
Playdrome Devon Lanes
Devon
10
Playhouse Lanes
Drexel Hill
10
Plaza Lanes
Meadville
1
Pleasant Bowling Center
Mt Pleasant
3
Pleasant Valley Recreation Ctr
Altoona
3
Polish Falcons #123
Erie
1
Polish Falcons #610
Erie
1
Polonia Beneficial Association
Philadelphia
10
Princess Lanes
Pittsburgh
3
Pulaski Club Lanes
Oil City
1
Revolutions
Bethlehem
9
Reynolds Lanes
Transfer
2
Richland Lanes Inc
Johnstown
3
Riverside Lanes
Warren
1
Rochester Turners
Rochester
2
Rockwell Lanes
Gettysburg
7
Rocky Springs Entertainment Center
Lancaster
7
Rolling Meadows Lanes
Erie
1
Roosevelt Democratic Club
Danielsville
9
S N P J #138
Strabane
3
S N P J Lodge #6
Bridgeville
3
Seneca Lanes
Seneca
1
Sharpsville Bowling Center
Sharpsville
2
Sheffield Lanes
Aliquippa
2
Sherwood Lanes
Lyndora
2
Sim's Lanes
Beaver Falls
2
Skylanes
East Stroudsburg
8
Slatington Bowling Center
Slatington
9
Slocum's Bowling Center
Ewing
10
Slovenian Home Lanes
Burgettstown
3
Sokol Club
Palmerton
9
Sons and Daughters of Italy
Perryopolis
3
Sophie's Lanes
Pittsburgh
3
South Bowl
Philadelphia
10
South Hanover Lanes
Hanover
7
Splinters Lanes
Altoona
3
Sports Haven Bowl
Bridgeville
3
Sproul Lanes
Springfield
10
St Aloysius Young Mens Society
Allentown
9
St Francis Ushers Club
Mc Kean
1
St Mary's Club
Erie
1
Starlite Lanes
Towanda
5
Strike Zone Alleys
Pottsville
9
Strike Zone Bowling Center
Carlisle
7
Strike Zone Lanes
Sunbury
6
Suburban Bowlerama Inc
York
7
Summit Lanes
Pocono Summit
8
Sunset Lanes
Farrell
2
Sunshine Lanes
Waynesboro
7
Swissvale Bowl-A-Rama
Swissvale
3
T-Bird Holmes Lanes
Philadelphia
10
Ten Pin Alley
Hermitage
2
Terrace Lanes
Somerset
3
Terrace Lanes
Troy
5
The New Hiester Lanes
Reading
7
The P-Nut Bowl
Bloomsburg
6
Thornton Hall Lanes
Sharon
2
Thunderbird Lanes Warminster
Warminster
10
Thunderbird Lanes-Castor Lanes
Philadelphia
10
Timber Lanes
Oxford
7
Town & Country Lanes
Bethlehem
9
Trindle Bowl
Mechanicsburg
7
V & S lanes
Philadelphia
10
Valley Bowling Center
Youngsville
1
Valley Bowling Lanes
Childs
8
Valley Lanes
Sybertsville
6
Wallenpaupack Bowling and Sports Center
Hawley
8
West Pike Bowl
Canonsburg
3
Westway Lanes
Girard
1
White Oak Bowl
White Oak
3
White Township Lanes
Beaver Falls
2
Wildlife Lanes
Lower Burrell
3
Wynnewood Lanes
Ardmore
10
Yough Lanes
Connellsville
3
Zone 28
Pittsburgh
3
Top